Membership Benefits
Use of gym anytime, 7 days a week

Gym open 6am to 10pm 365 days a year

Over 50 pieces of state-of-the-art equipment

Large Freeweights Area

FREE Induction

FREE Car Parking

Friendly, supportive staff

NO Contract
Train 2 Gain Membership
JOINING FEE £0
MONTHLY DIRECT DEBIT £29.00
MONTHLY JOINT DIRECT DEBIT £50.00
PAID IN FULL QUARTERLY £84.00
PAID IN FULL SEMI-ANNUAL £165.00
PAID IN FULL ANNUAL £319.00
Membership gives unlimited use of the gym and changing facilities, 7 days a week. You will receive a FREE induction session with one of our staff available upon request. There is no minimum contract period, so you can cancel your membership at any time giving one months written notice to the club.
Online Joining
Joining us takes less then 5 minutes using our fast and secure online membership portal. Please click the link below to get started. Alternatively you can join direct at the gym, please bring your bank information with you if paying by monthly Direct Debit.

Questions? Give us a call on 01604 385223 or email info@train2gaingym.co.uk
Aidan Barker
Founder of Train 2 Gain Gym with over 10 years experience in gym management.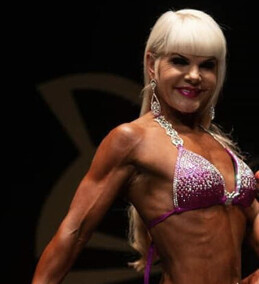 Catherine Barker
Founder of Train 2 Gain Gym and personal trainer with over 20 years of experience in the health and fitness industry. Cath has helped many people achieve their goals.
Become A Member Today
Join today and start training the same day. Fast & Easy with our online joining facility.