Train 2 Gain Gym, Northampton
Welcome to Train 2 Gain Gym, Northampton. Our gym in Northampton is a great value health club to help you achieve your fitness goals.

Interested in joining? Give us a call on 01604 385223
Train 2 Gain Gym, Northampton
Train 2 Gain Gym, Northampton offers a state of the art gym facilities with some of the best brands on the market.
We strive to bring our members the best training environment in the area. Our club has top of the range equipment with over 50 exercise stations, large free weight and functional training zones.

At Train 2 Gain Gym we pride ourselves on the range of facilities available and always ensure a great customer experience.
Visit us now and take a look. We're here to help!
Aidan Barker
Founder of Train 2 Gain Gym with over 10 years experience in gym management.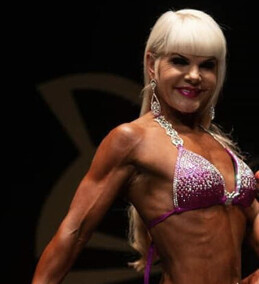 Catherine Barker
Founder of Train 2 Gain Gym and personal trainer with over 20 years of experience in the health and fitness industry. Cath has helped many people achieve their goals.
Become A Member Today
Join today and start training the same day. Fast & Easy with our online joining facility.